BLACK FRIDAY SALE On sale Thu-Mon
Questions? Read our Black Friday Sale FAQs here. Feel free to chat with us or send us an email at info@miik.ca with any questions you may have.

Placed multiple orders throughout the Black Friday sale? We try our best to combine multiple orders placed by the same customer. However, due to the high volume of orders, we won't be able to promise combining orders made over multiple days. Keep in mind we are a small business with a small team, doing our best to accommodate the needs and wants of our amazing customers! We can combine orders made within a short window of time, but won't be able to if over 12h hours apart. *Multiple orders placed throughout the weekend will be combined and shipped together.* If your orders can be combined it will be done without need for request. Thank you!
A portion of our Black Friday sales is going to help our neighbours in BC.

A portion of our Black Friday sales is going to the United Way BC Flood Response Fund aiding those affected by the devastating BC flooding and mudslides. We hope all our neighbours in BC are staying safe. About the United Way BC Flood Response Fund:
"In response to the impact floods are having on BC communities, United Way has launched the United for BC Flood Response Fund to raise dollars that will address important social needs like shelter, food assistance, trauma and mental health supports, and the rebuilding social infrastructure."
Click here to learn more or donate.
We kept it GREEN this Black Friday.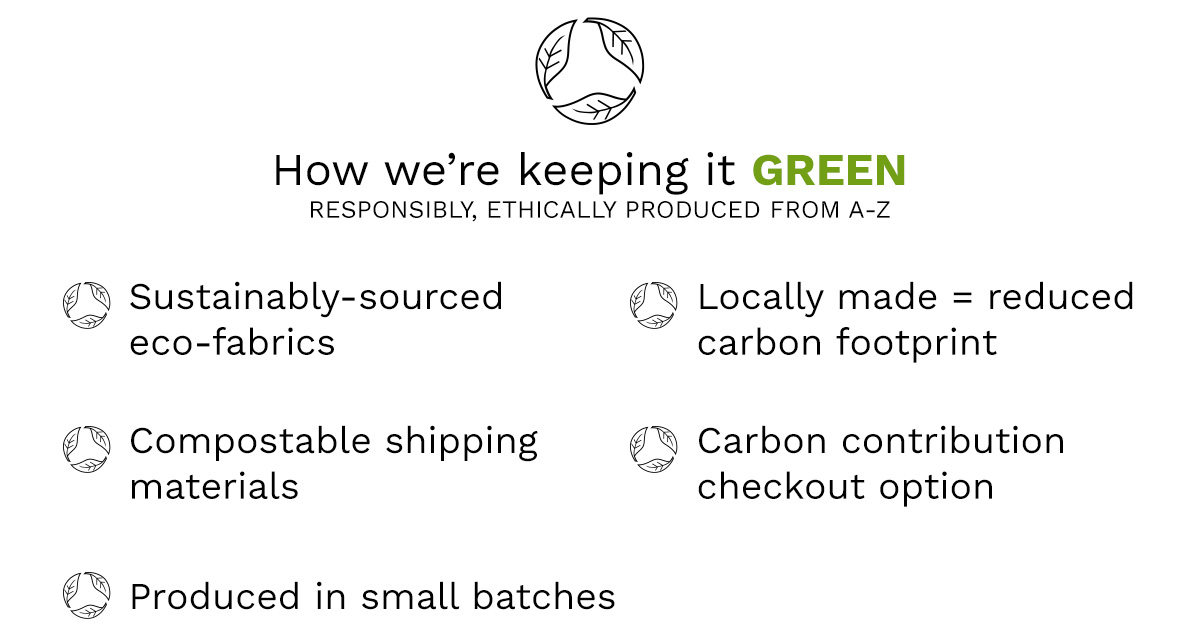 Checked by Bri; last updated: Mon Nov 22 4:42PM