GET FREE SHIPPING ON THE CHRISTAL PANT FOR A LIMITED TIME WITH CODE STRETCH
GET FREE SHIPPING ON THE CHRISTAL PANT FOR A LIMITED TIME WITH CODE STRETCH
GOODBYE STIFF, HELLO
STRETCH
GET FREE SHIPPING FOR A LIMITED TIME WITH CODE STRETCH
Keep scrolling to learn more or


Finally, a work pant as comfy as your leggings.
Say goodbye to stiff, restrictive pants, and hello to our SUPER stretchy Christal dress pant! These buttery soft pants are machine washable — no dry cleaning and no ironing. Made in small batches right here in Canada from our eco-friendly fabric. The look of luxury, the comfort of your PJs!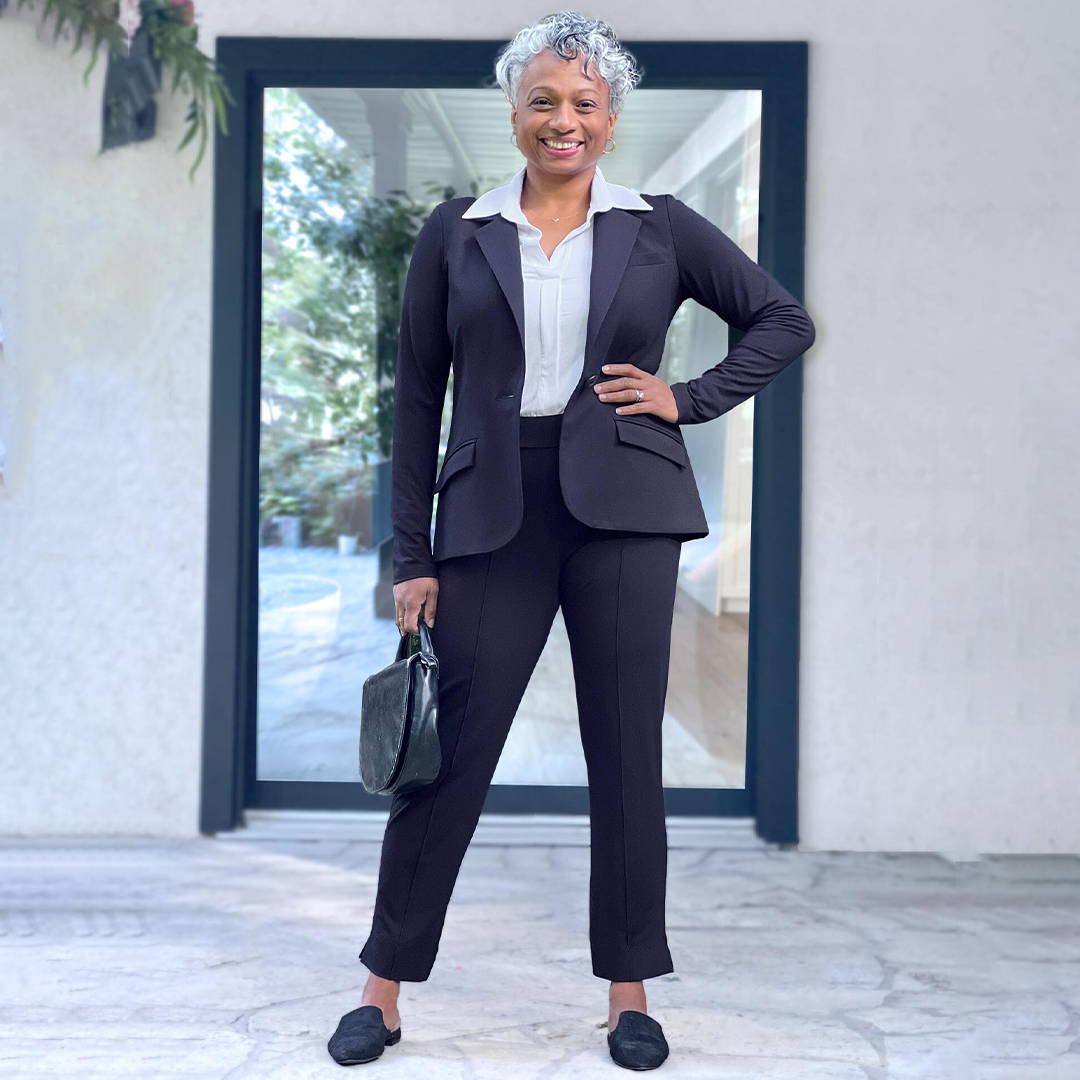 Looking for other styles of stretchy, comfy pants? Look no further!
Get FREE SHIPPING with the code STRETCH.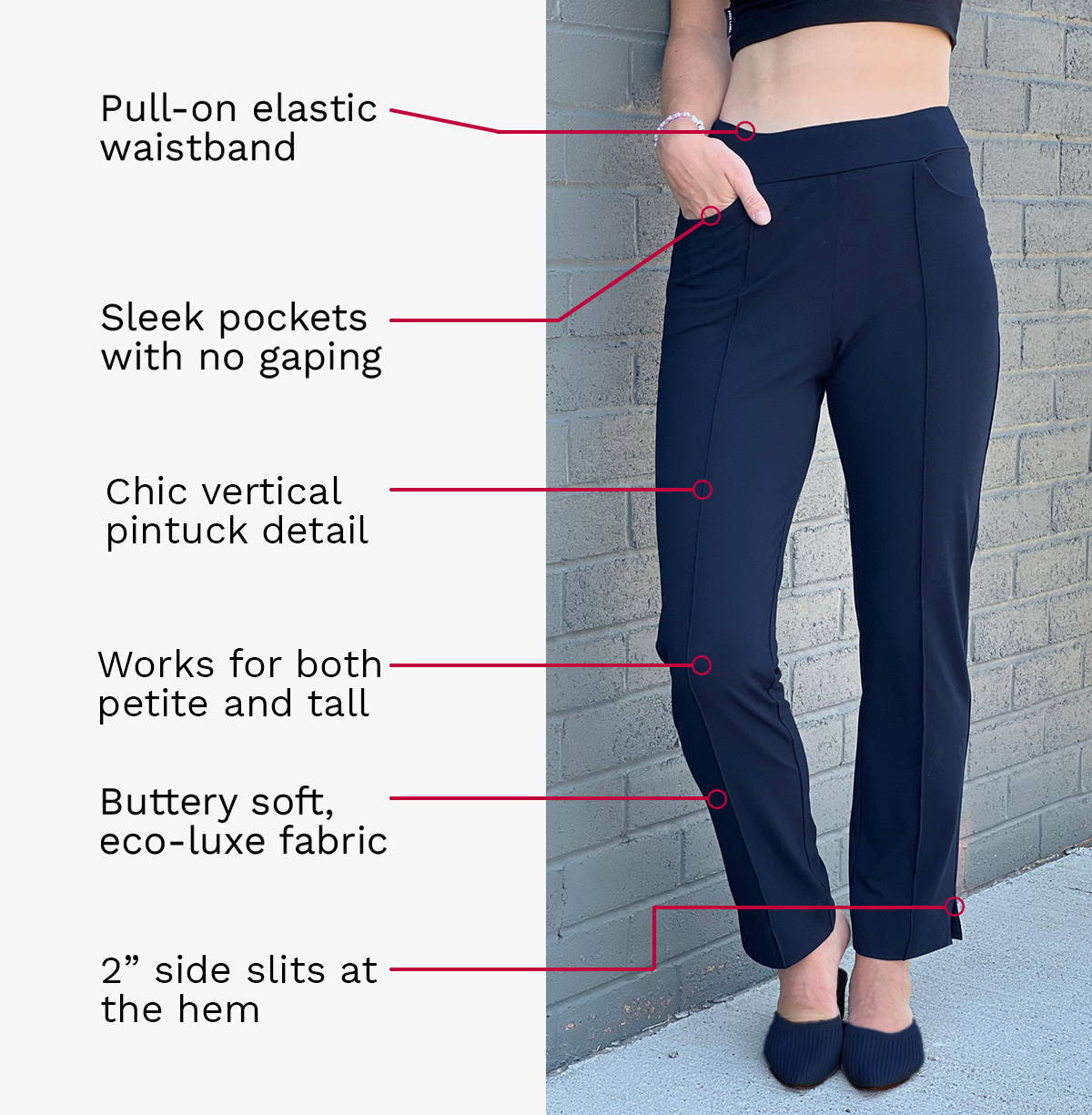 It's all in the details
We've given the classic dress pant a makeover. Not only is the Christal pull-on pant made from the most buttery soft and stretchy fabric, but the vertical pintuck seams make these next level! The perfect year-round staple piece for the office, travel or loungewear. Now available in black and navy.
Get FREE SHIPPING with code STRETCH
It's all in the details
We've given the classic collared shirt a makeover! A buttonless design means no awkward gaping, and the shirttail hem and gathered sleeves keep you looking polished and professional. Our buttery soft eco-friendly fabric is breathable and ultra stretchy for world class comfort.
Flattering fit for everybody
Thanks to its timeless design and perfect fit, the Christal is incredibly flattering no matter your body shape or size. Wear them year-round and styled for any occasion! We love the Christal paired with one of our equally stretchy, soft blazers for a tailored suit that says "I have my s&*$ together." Designed by women, for women — this is luxury for real life.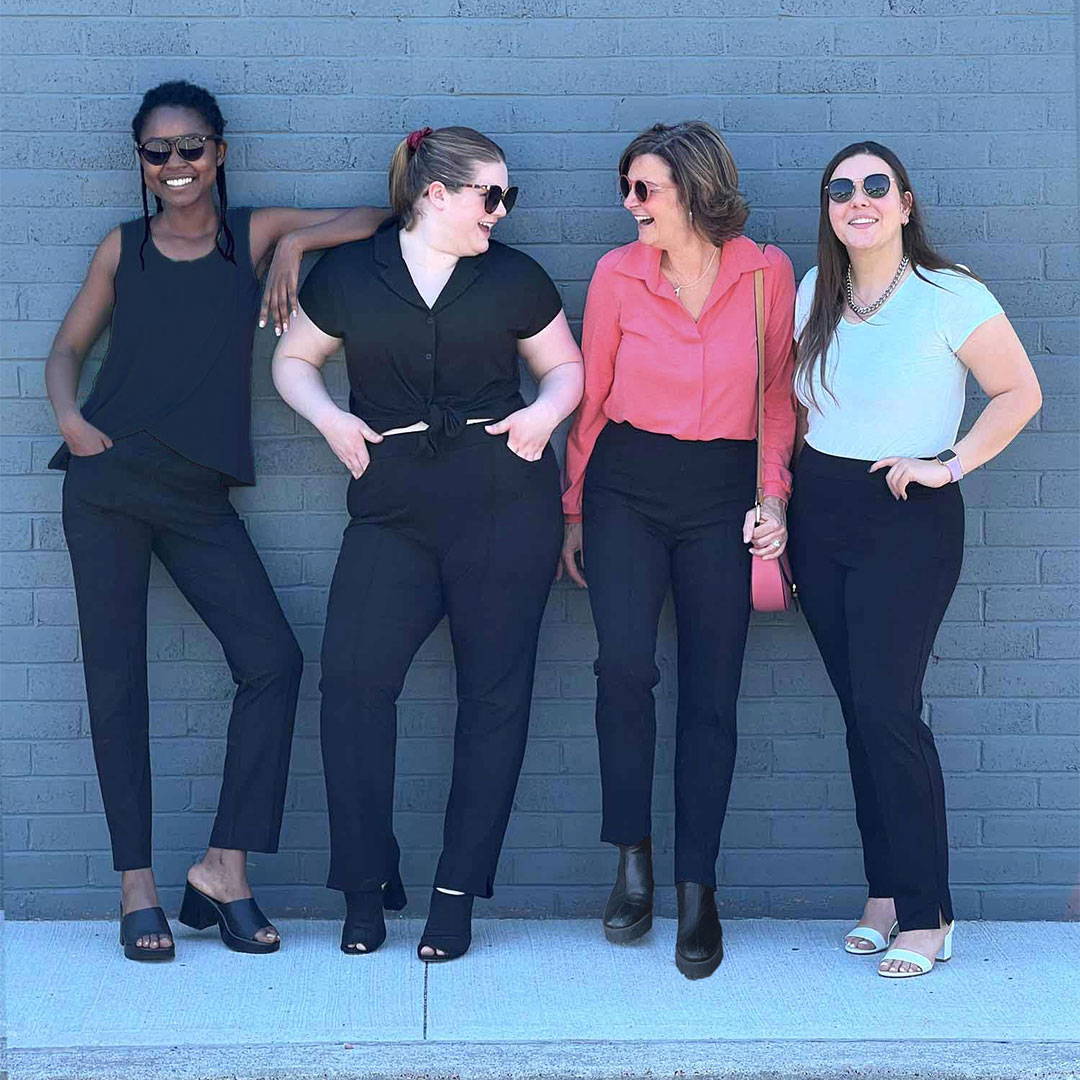 MIIK HAS BEEN FEATURED ON

To receive free shipping using the code "STRETCH", your order must be $40CAD before tax, or more. Cannot be combined with any other discount code or promotion. Applicable only to orders shipping within Canada. One use per customer. Available for a limited time only. The code "STRETCH" must be applied at checkout to redeem free shipping.